"Crystal,
Endless love of craft,
Avisan Chandeliers & Glass Industry maintain this love by producing 100% hand-made crystal lighting items more than 40 years."
Avisan Chandeliers Industry began to produce turkish style crystal lighting items at 1973 in a small workshop. With the effort of Mr. Mustafa DAL, founder, Avisan Chandeliers began to grow and export all over the world in 5 years. Because of Mr. Mustafa's mastery about turkish chandeliers, he received to many restoration projects for chandeliers from Turkish Palaces such as Yildiz Palace, Dolmabahce Palace in Istanbul during this term. After 1980, Avisan Chandeliers began to sign executive sales agreement with most important dealers of foreign countries such as Kuwait, U.A.E, Bahrain, Qatar, Lebanon, Kingdom of Saudi Arabia, Malaysia, and U.S.A.
At 1993, Mr. Mustafa DAL founded Avisan Chandeliers Industry and Commerce Ltd. Company as a family company, and he changed workshops into factory.
Turkish style chandeliers needs mastery of handwork. That's why Mr. Mustafa DAL educated all of company technicians by himself.
After 1996, with the involvement of 2nd generation, Avisan Chandeliers Industry became a well known lighting company at international area. Company received too many important lighting projects from homeland and foreign countries and delivered all projects with successful.
Avisan Chandeliers Industry has its own glass factory, lighting factory and crystal pendant workshops. Each piece of lighting items is manufacturing by Avisan Chandeliers technicians as handwork.
And now, Avisan Company become a well known trade mark, especially at GCC, USA and many Africa countries, and working at VIP projects with selection of indoor and outdoor lighting and metal interior decorative items with the co-operation of most prestigious interior designer and architects from all over the world.
What does it means "turkish style chandelier"
In the 18th Century; Bohemia and France manufactured very special chandeliers for Ottoman Palaces with the order of Ottoman Sultans. These chandeliers have been only in Ottoman Palaces. They've different style than other chandeliers. All pieces of chandeliers produced by glass and crystal, and decorated with gold. Also they made some chandeliers colourful and decorated with Turkish Islamic Design. One of the most important differences for these chandeliers is twisted crystal arms.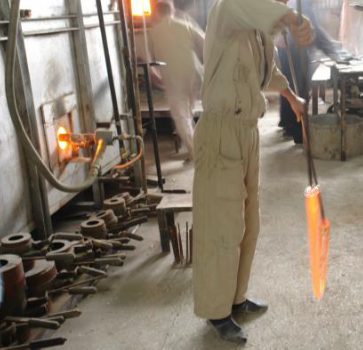 Avisan Chandeliers produce crystal twisted arms with same technique as their original in Ottoman Palaces.
General Information about producing of turkish style chandeliers
Once the crystal parts take shapes at the glass factory, our decor artisans give them spirit by carving design and motives on them. All the design and motives inspired by their original sources which obtains for centuries.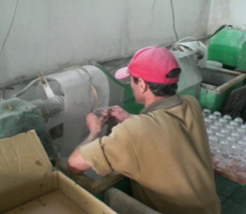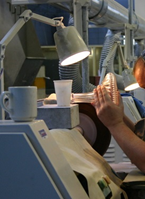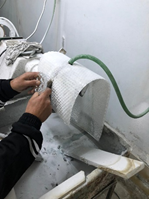 When they receive crystal chandelier parts from our decor workshops, our artisans begin to decor each piece with liquid gold which is 18K real gold, and add motives due to client request by using indelible liquid paints which we import from Germany.
After decoration process finalize, they put decorated pieces into the electrical oven. Those pieces stay under 600 Centigrade for 3 hours inside the oven. After this process, gold become solid and motives on the pieces becomes indelible.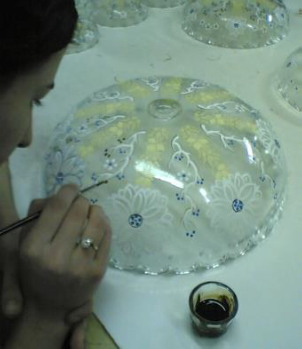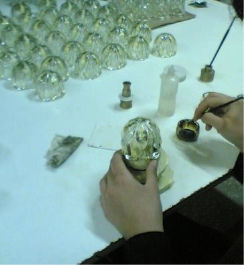 If chandelier is colourful, decorated and heated pieces colouring with indelible paints and put in the electrical oven again. After another 3 hours with 600 Centigrade inside the oven, all pieces send to assembly department.
At the assembly department, our technicians begin to assemble lighting items as requested sizes and models.
Every level of assembly process is under control of masters for obstructing any mistake at the lighting items. We use CE, TSE (Institute of Turkish Standards), ISO, SASO, UL (for U.S.A.) certified electrical system such as cables, holders, and other electrical systems. Holders can be bakalite or porcelain which is both of them unflammable and heat-resistant such as cables and all electrical system.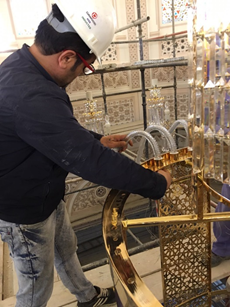 When chandeliers' assembling finishes, our technicians fix them for last check. They control every crystal, brass, steel carrier piece carefully, and they check electrical system. If any problem occurs, they renew the piece instead of fix it. Whenever the lighing fixture pass the test, then fixture parts be led to packaging department.
Our Glass Factory
"A story about journey of a rock from nature to palaces "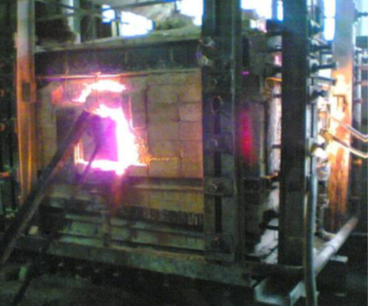 The main raw material of glass is quartz and soda powder. But these materials are not enough to receive a transparent, clear and smooth glass. That's why every glass factory in the world has their own formula which is a blend of chemical materials, and to convert the glass to crystal they add lead into the blend, as well.
Avisan Company has the most effective formula which gives glass and crystal a smooth, shiny and clear appearances. We're able to produce pure glass, full-leaded crystal, and carbonated crystal (lead free crystal) in our glass factory.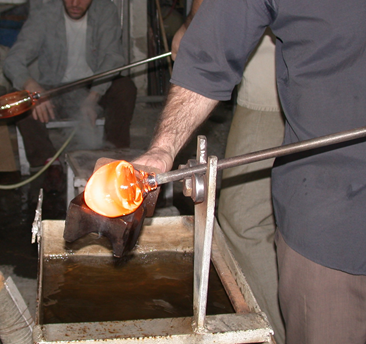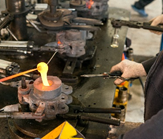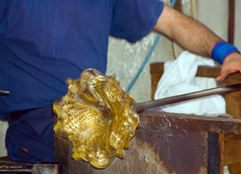 Avisan Company keep continue to produce glass and crystal by using traditional glass production such as blowing technique, shaping by hand. However to increase the quality, we bring these techniques with modern production knowledge.
Brass, Bronze, and Metal Workshop
For producing metal lighting items, it's not enough to have mastery about lighting production but also need to know the chemical condition of each metal, such as where you can use brass, bronze and stainless steel and how to use them without damage its strength while converting to a lighing part. Avisan Company produces metal lighting fixtures with a mastery of engineering knowledge. This is how we produced and delivered large chandeliers with more than 6 - 7 meters of diameter without facing any safety trouble on side.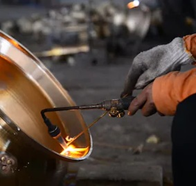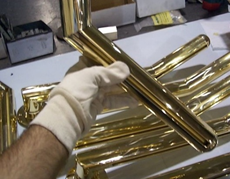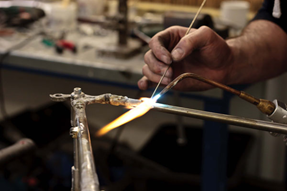 Metal lighting fixtures are one of the oldest lighting system used by European palaces and mansions. Avisan Company produce metal lighting fixtures for the modern world palaces with the same quality of its originals.
Please keep following us at our instagram page as www.instagram.com/avisanavize for more news about us.